View all posts
Switch to E-Statement to Avoid Paper Statement Fee
09/01/2022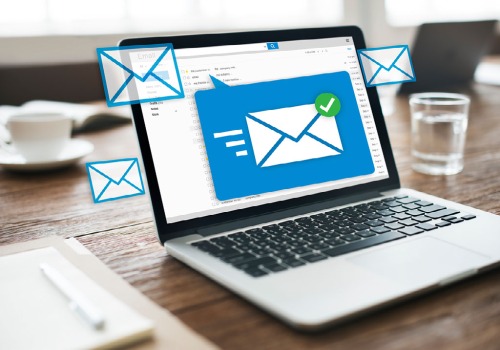 Effective December 31, 2022, TruBank will start assessing the $2 paper statement fee each month for customers who wish to continue to receive monthly paper statements with the following deposit account types:
Advantage Checking;
Personal Checking;
Regular Savings;
Prime Reserve Fund;
Money Market; or
Small Business Checking.
Any other deposit account types will not be charged this fee. The fee will be effective starting with the month-end December 2022 statement for the accounts mentioned above.
Make the Change to E-Statements
It is time to be more efficient and reduce clutter. TruBank encourages you to make the change to e-Statements and receive all the benefits. First, e-Statements are a secure way to have your statements delivered. If you happen to move and forget to notify us of your new address, your statement may go to your old address and someone else may open it. Second, you will receive your statement faster with secure email notification via online banking than if you were to receive your statement in the mail. Third, feel good that you are doing your part to reduce your "carbon footprint." E-Statements don't require paper or envelopes thus you are reducing, reusing, and recycling to conserve energy and reduce pollution. Fourth, you'll be able to reduce the clutter in your home as your current and past statements are made easily accessible online. You can download and save electronic copies to your computer's hard drive which will come in handy around tax time or when you need to look up old history.
TruBank will continue to invest in technology to provide customers the tools needed to seamlessly perform almost all banking activities electronically. Today, our banking technology allows the viewing of e-Statements, transferring funds, paying bills, mobile deposit & mobile banking, and our latest offering - digital payment abilities. We did this with a goal of providing even more customer convenience.
How to Avoid the Fee?
If you are not already enrolled in e-Statements, there are two actions that you can take to avoid this $2 paper statement fee.
If you're already an Online Banking user, but haven't yet enrolled in e-Statements, log into online banking and perform the following:

Log into Online Banking and select the account that needs to switch to e-Statements,
Select the icon that looks like a curved piece of paper located on the far right of the screen from the account balance (the word "statement" will appear when hovering over the icon),
Electronic notification outlining the terms and conditions to receive e-Statements will appear,
Located at the bottom of the terms and conditions, a one-time key code will be listed and needs to be entered into the "Key Code" box near the acceptance of the terms and conditions.
If you are not already an Online Banking user, go to www.trubank.bank/services-tools/accounts-services and click "Enroll Now" then follow the instructions to enroll in Online Banking. Once successfully enrolled, follow the instructions as previously described to enroll in e-Statements.
If you have any trouble signing up for e-Statements, please contact your nearest TruBank branch for assistance (Branch Map). Our employees can help you enroll but you will need to complete step 1 as previously described to view e-Statements.
Thank you