View all posts
Rebuilding in Indianola
06/01/2023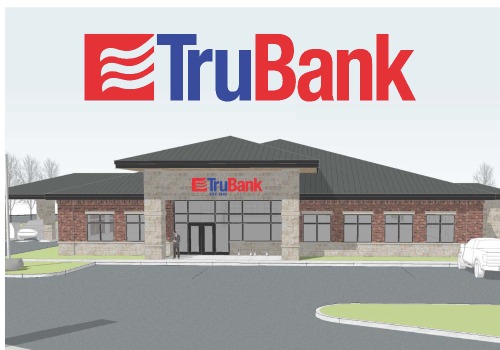 6/1/2023:
Progress marches forward on rebuilding our Main Office branch on the north side of Indianola!
Main front entrance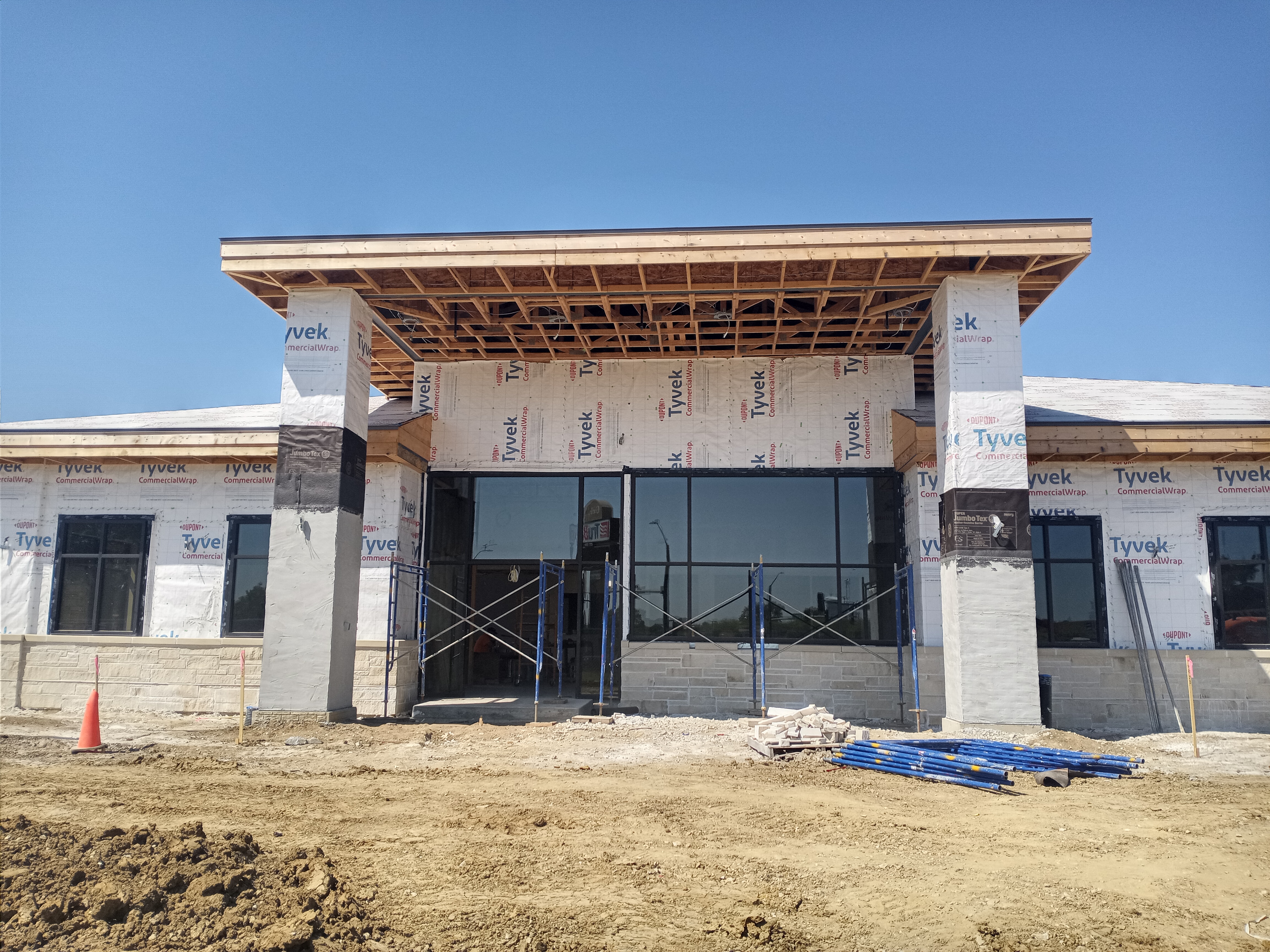 Drive up window and night drop area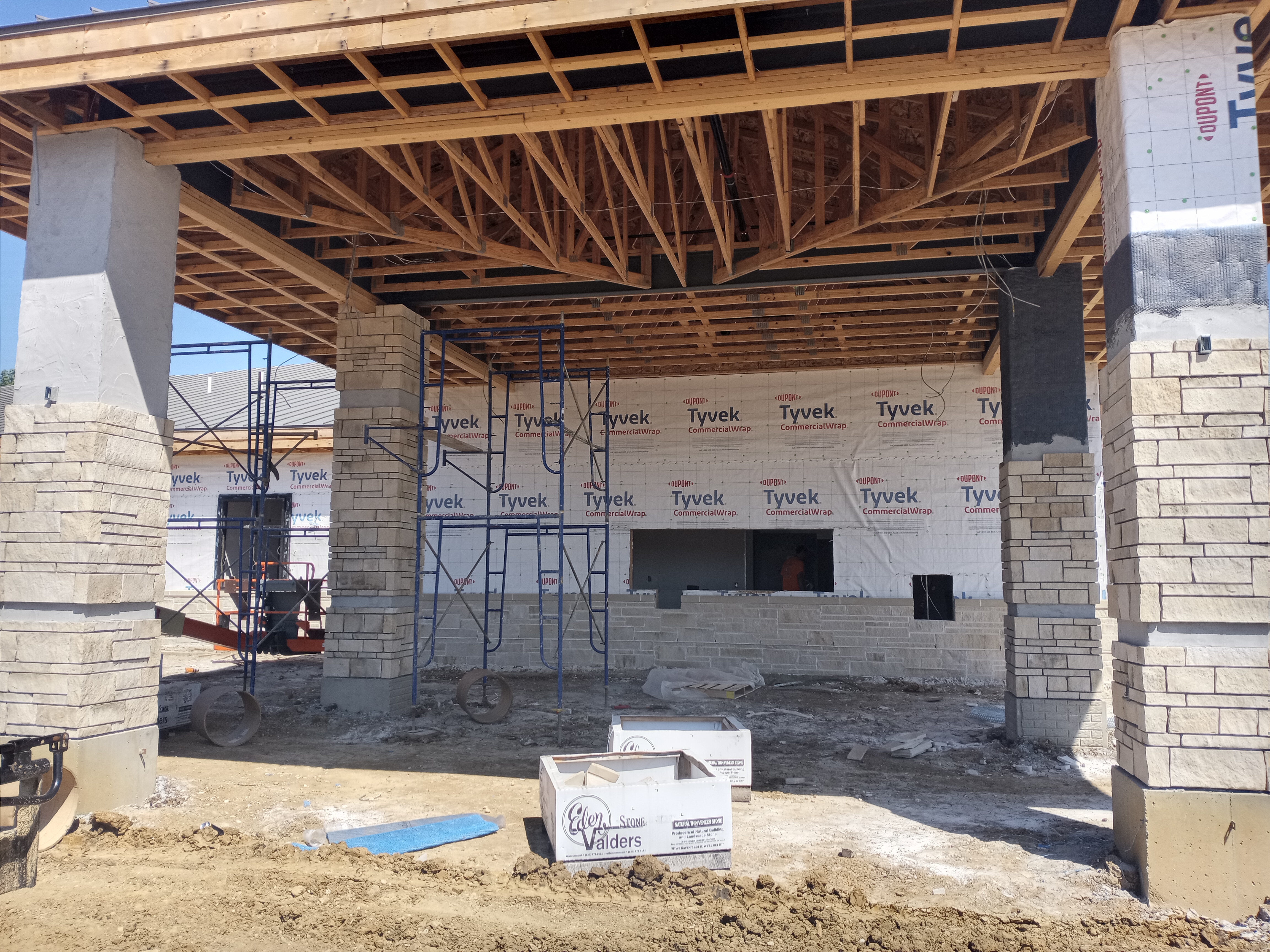 Stone work can be seen around the exterior of the building. We've gone with the classic white stone on the bottom and traditional red brick above.
Pictured is the west side of the bank. This area will be our new community room capable of comfortably holding 100 people.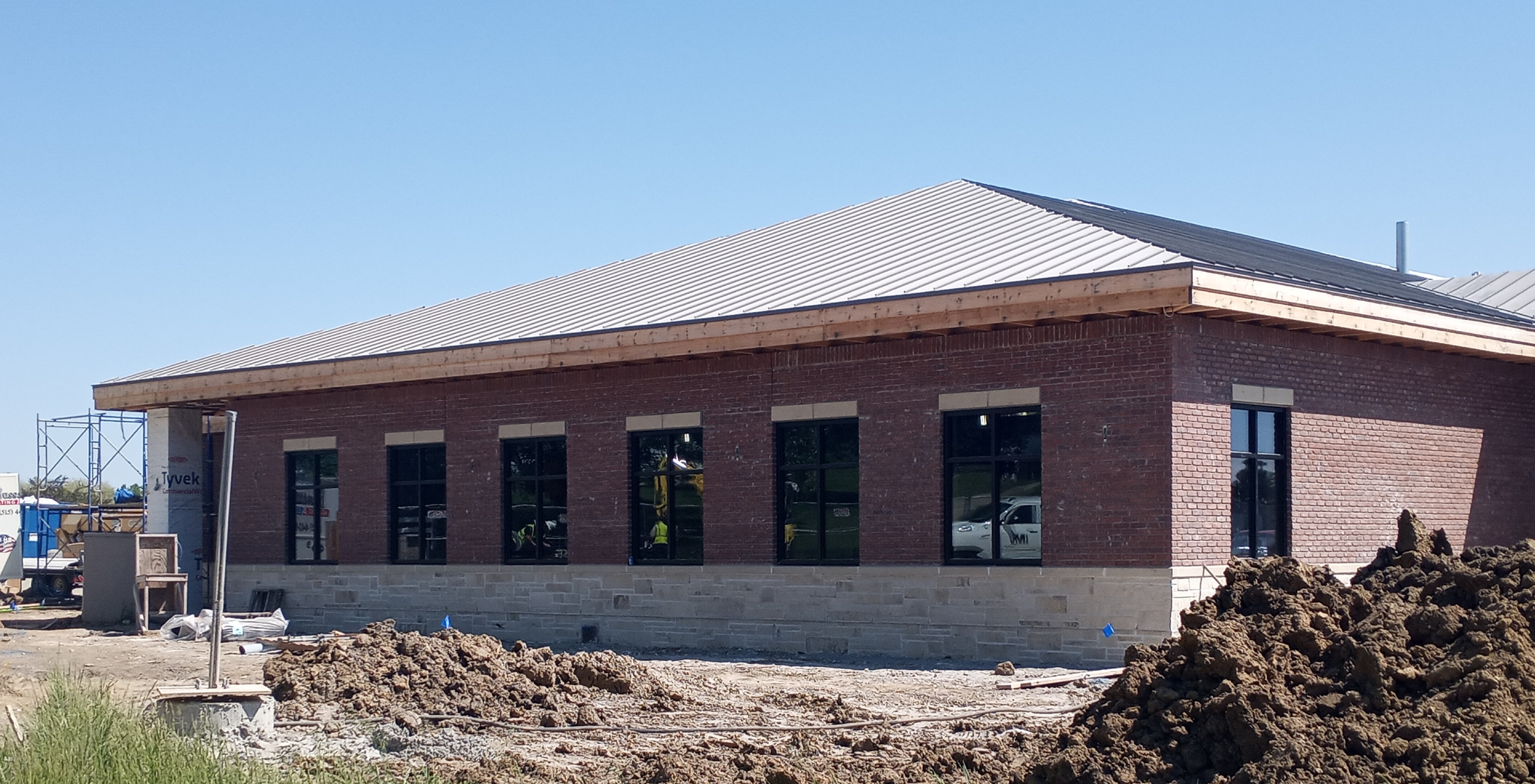 More drywall has been hung inside and it is beginning to take shape.
Here is the front lobby that will soon be greeting you as you come inside! There will also be two hallways.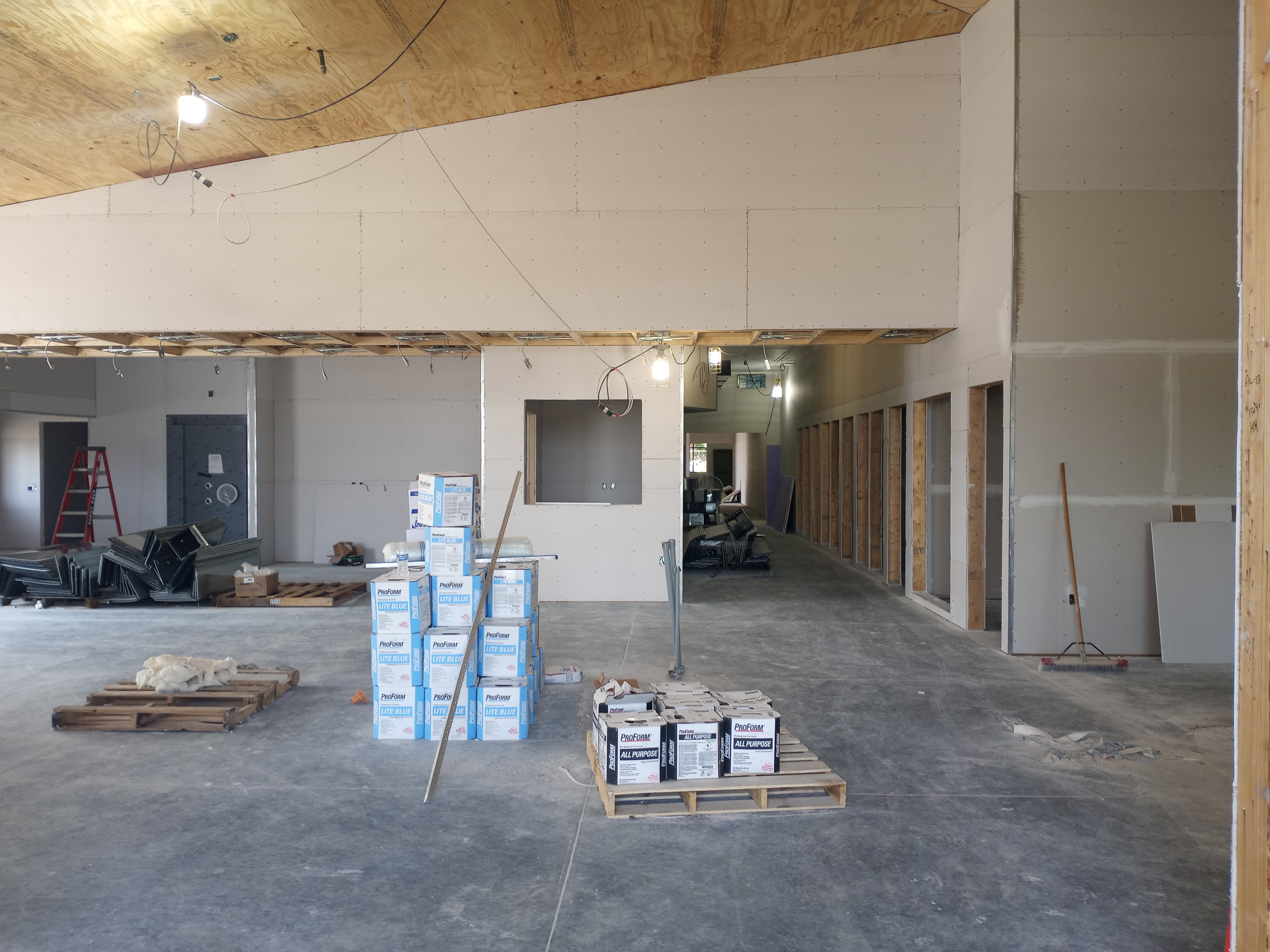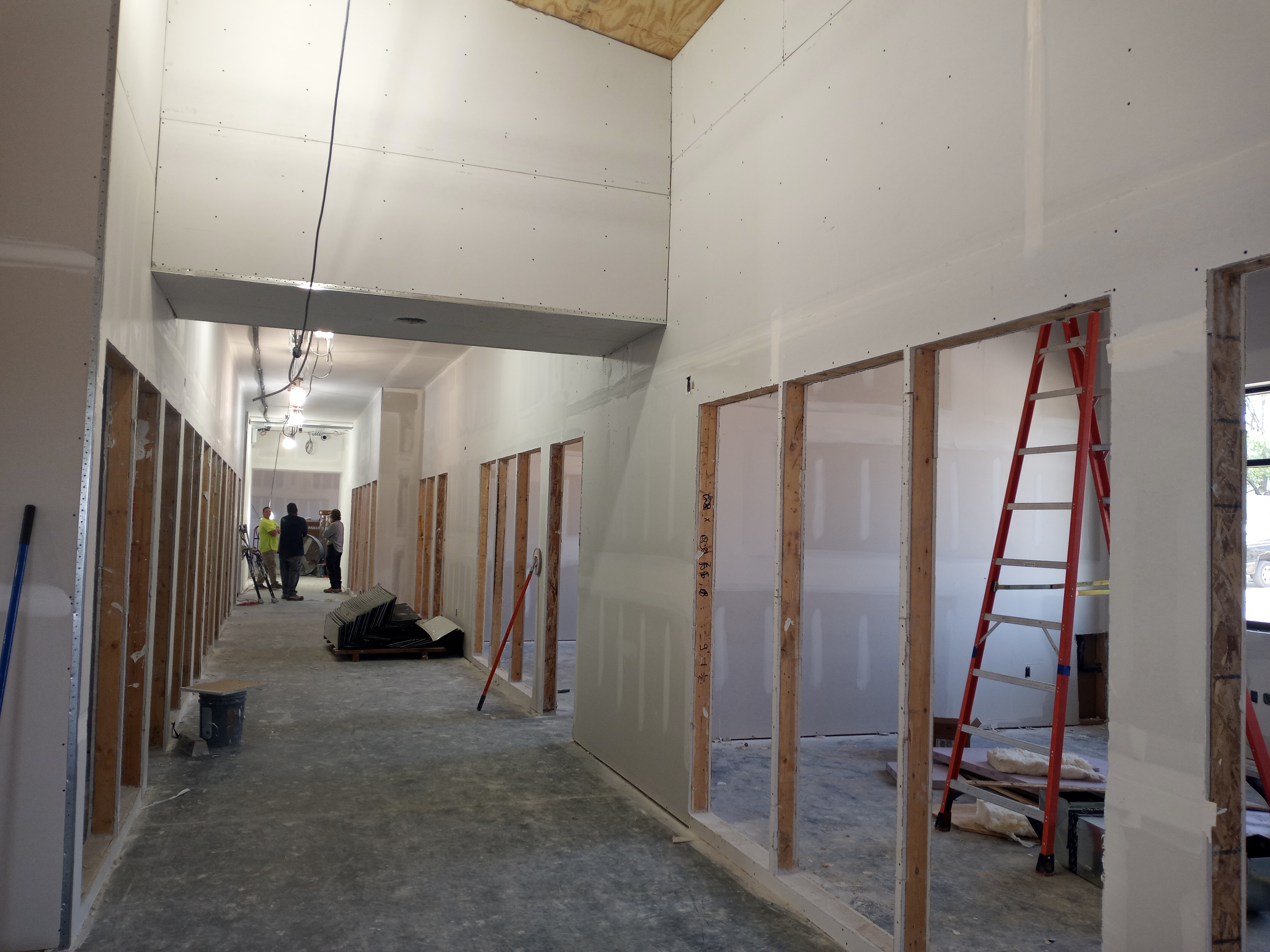 4/5/2023:
For those that don't follow us on Facebook or drive frequently around Indianola, our Main Office construction has progressed significantly from our last update. You can begin to picture it as a bank!
Exterior framing is completed, and sheeting placed all around. Windows are starting to appear. We wanted to incorporate natural light into offices. Offices will be primarily located along the north and east sides of the building with only a few as interior. We've also incorporated a few team rooms and expanded for a larger community room, areas we did not have before.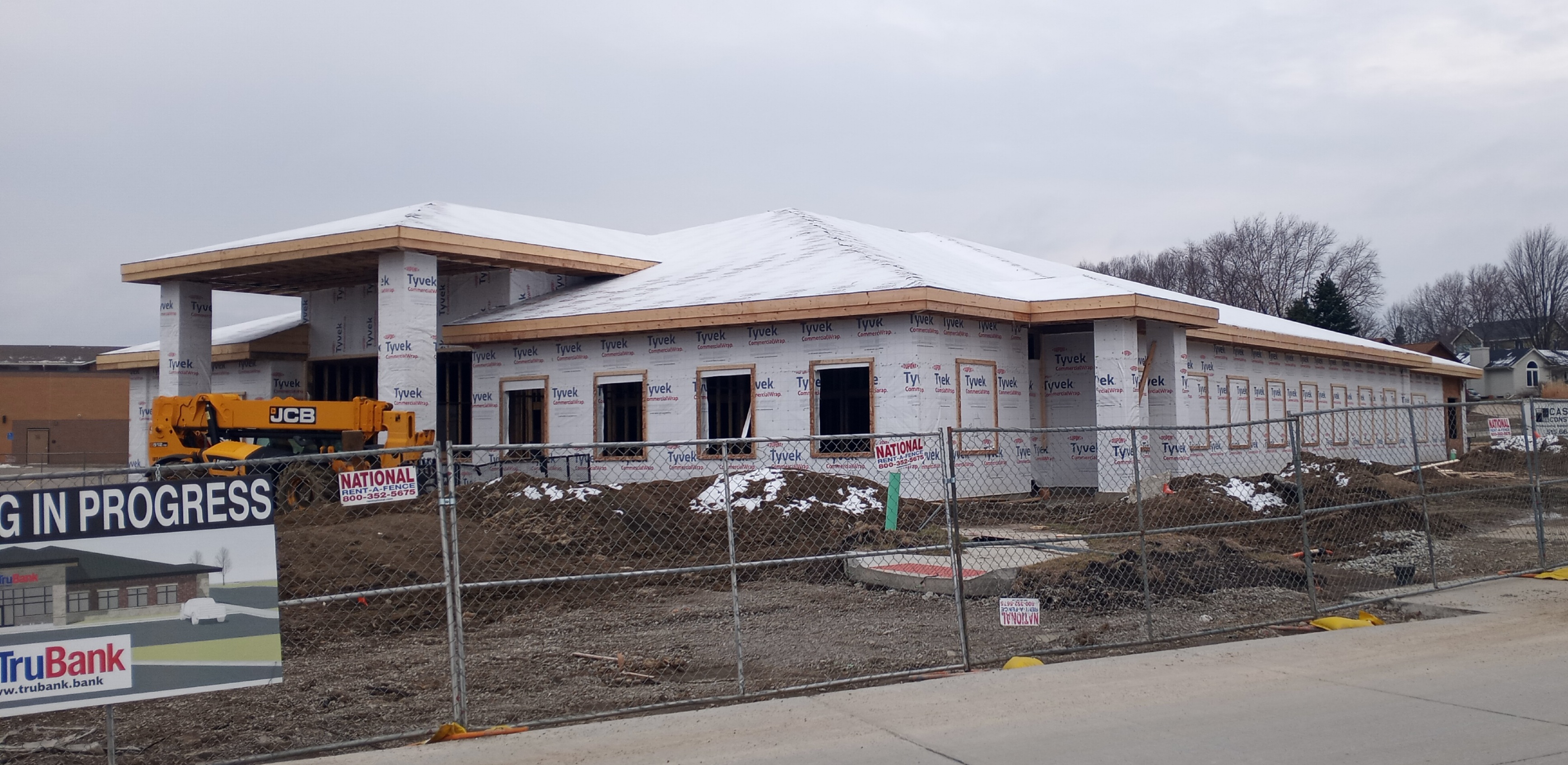 The drive-up area is staying similar as before with two lanes plus a third lane for ATM usage. The drive-up has been repositioned to the south side as compared to the east side. You will drive around the bank to access the lanes, but it will be much easier exiting.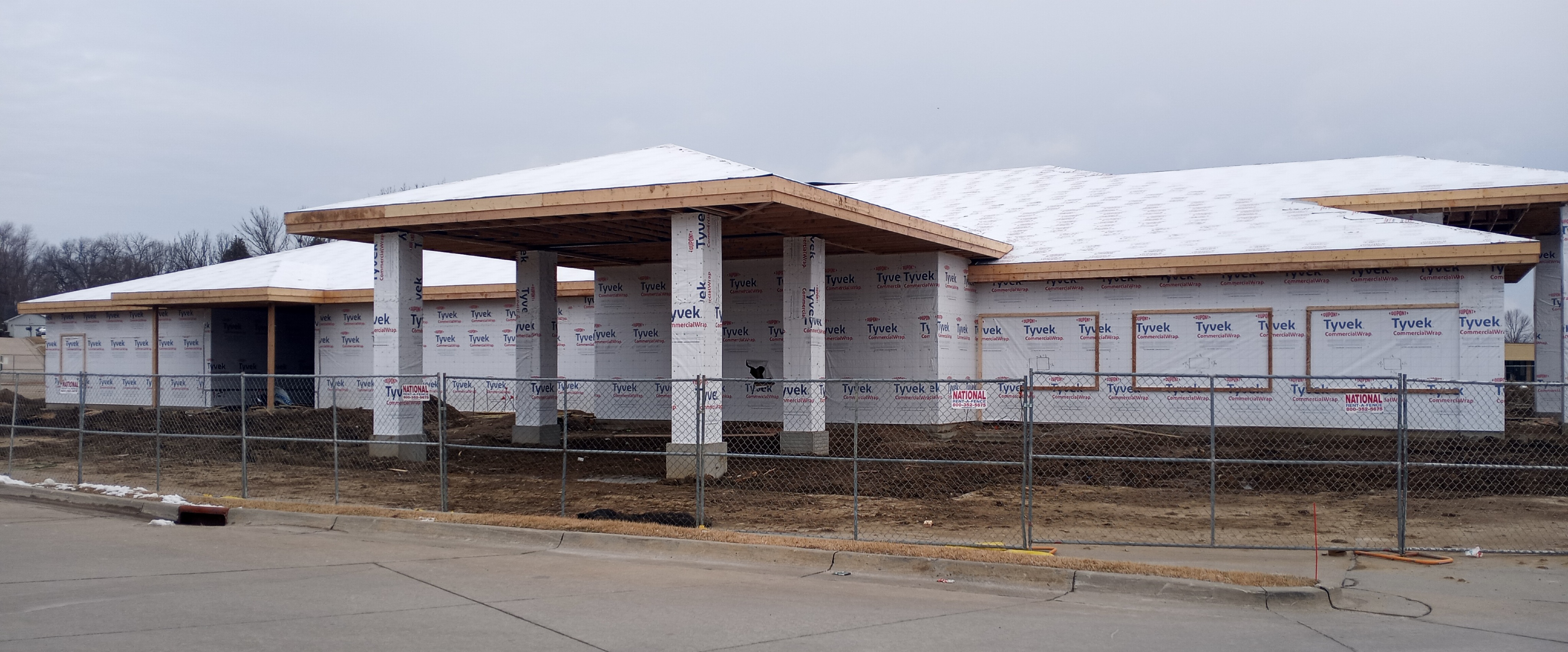 You may notice a recessed area prior to the drive-up in the southwest corner. We have added a small patio area for employees to utilize. It is right next to our kitchen/breakroom so you may see some employees enjoying beautiful Iowa weather!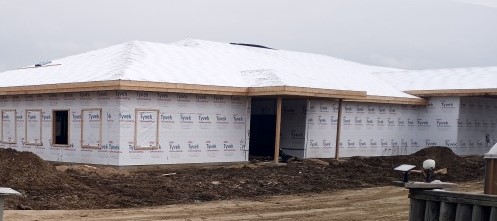 1/26/2023:
If you haven't driven by the Indianola Main bank branch location recently, you may be surprised at the amount of progress! The foundation has been poured and walls are starting to go up. It got quite cold as the crew had to put down heated tarps! Check out the photos below.
If everything continues as planned, we expect to reopen August 2023!
The new building will have a long hallway in which we have considered adding beautiful pictures of our communities. If you have any photographs you think are unique or help capture the essence & beauty of TruBank's communities in Iowa and are willing to share them, please email pictures to Ben Currie ([email protected]) along with the picture's location and description. You may find your photo on the wall!
Finished concrete floor: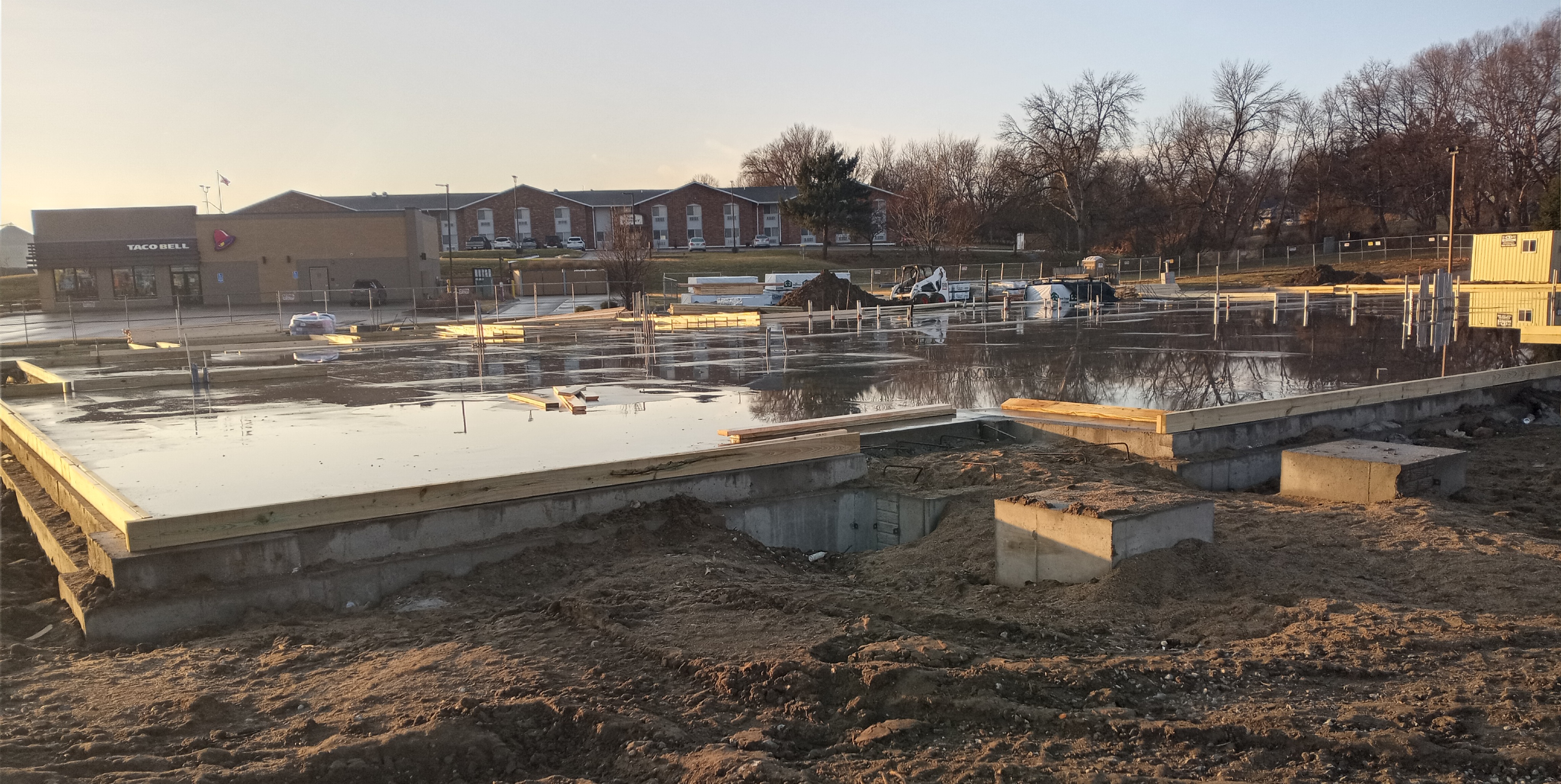 Front enterance (east side of the building):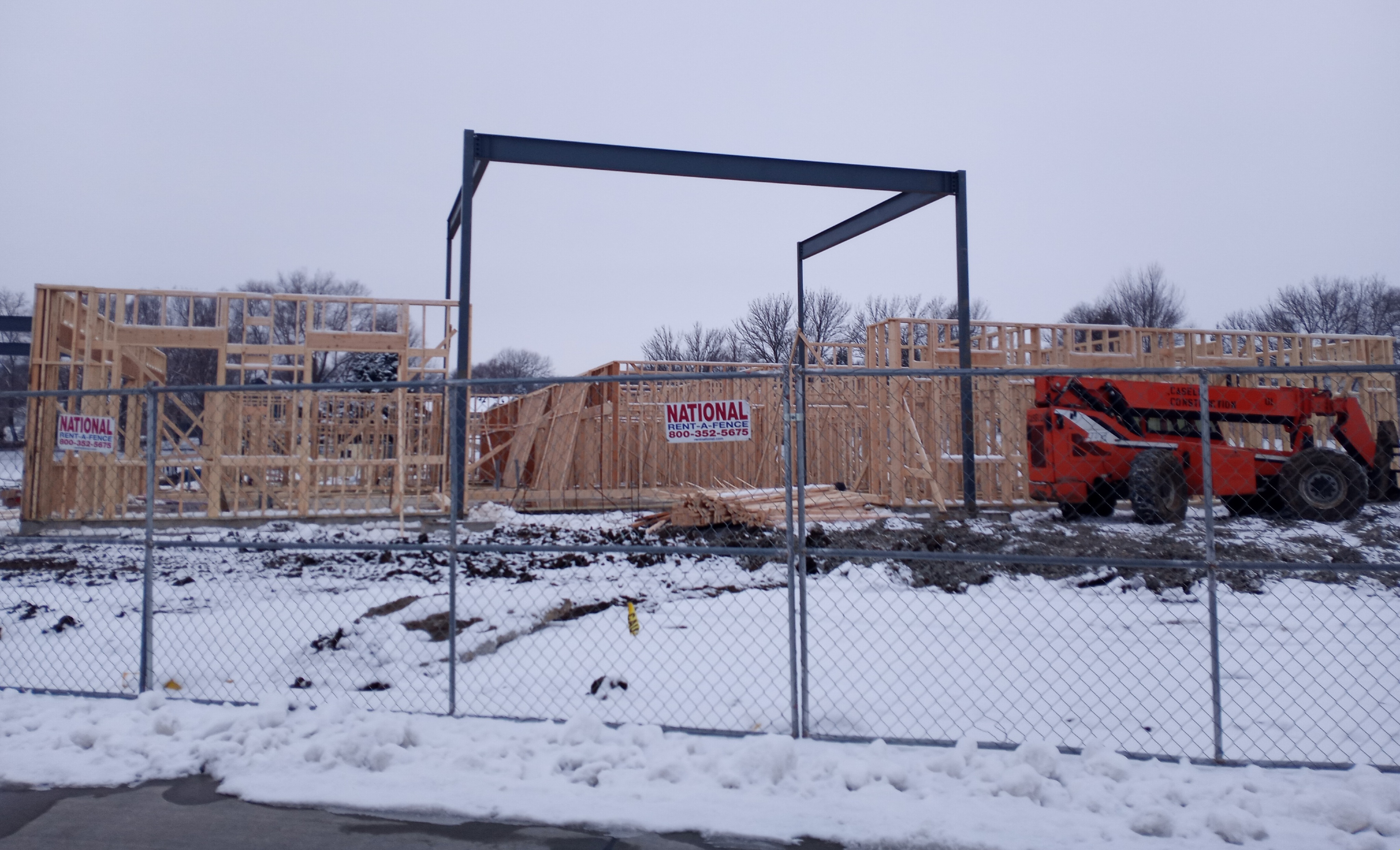 Drive up lanes (located to the south of the building):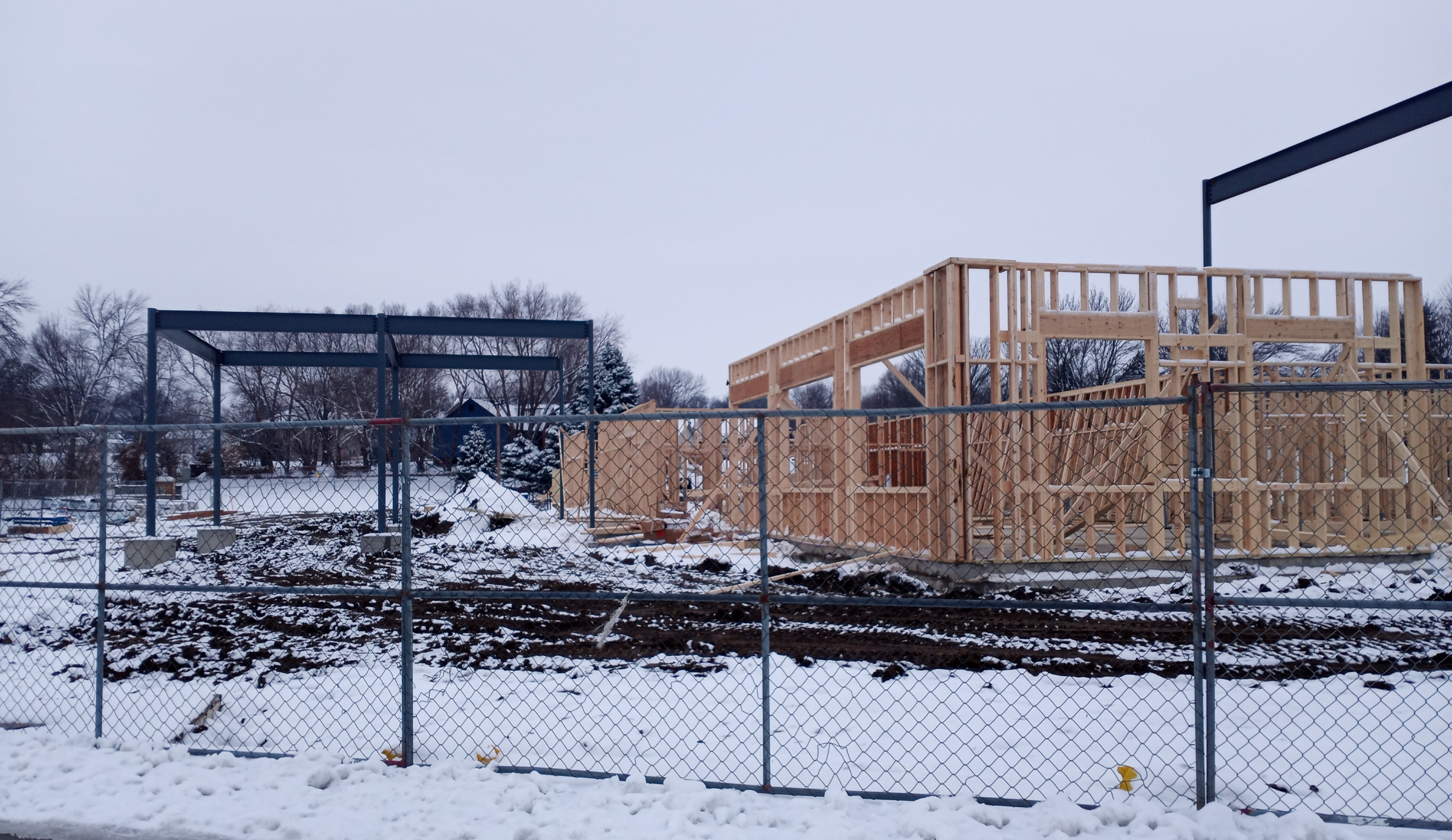 North view (more framing!):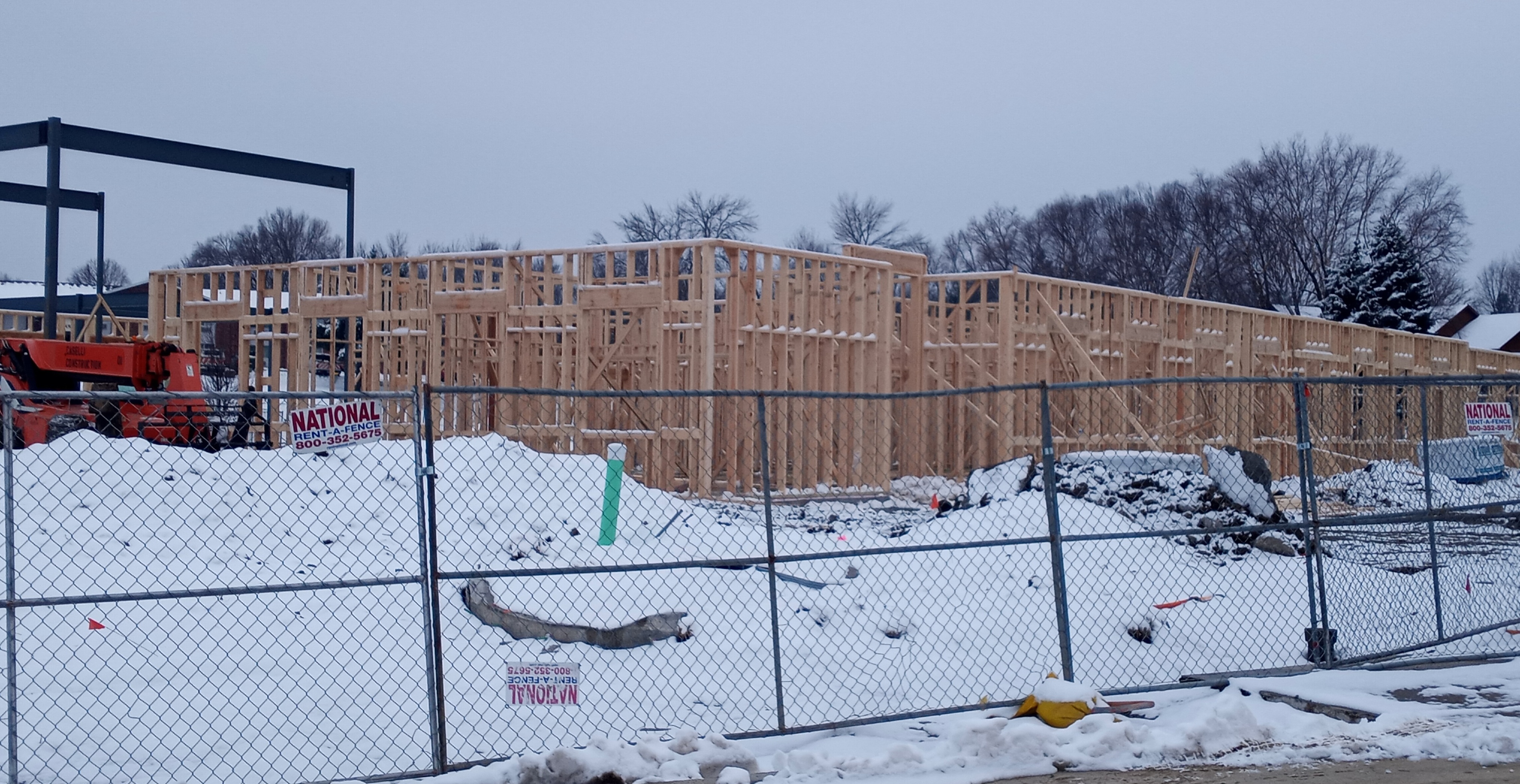 12/7/2022:
Rebuilding of our Indianola branch continues to make progress. We waited a very long time for proper city approvals. We first received the City of Indianola Planning & Zoning Committee approval as we changed the flow of banking traffic. Then we waited for formal City of Indianola approval, too. It took all summer for these approvals, which were granted at the end of September 2022.
We have also completed the selection process of choosing local subcontractors. The branch location is fully fenced off, and the ground is leveled as pictured below. Crews are pouring the foundation which should be completed before year-end. We are also hoping additional underground work such as water, sewer, and electrical will also be done before year-end. Our construction schedule estimates the building to be finished in August.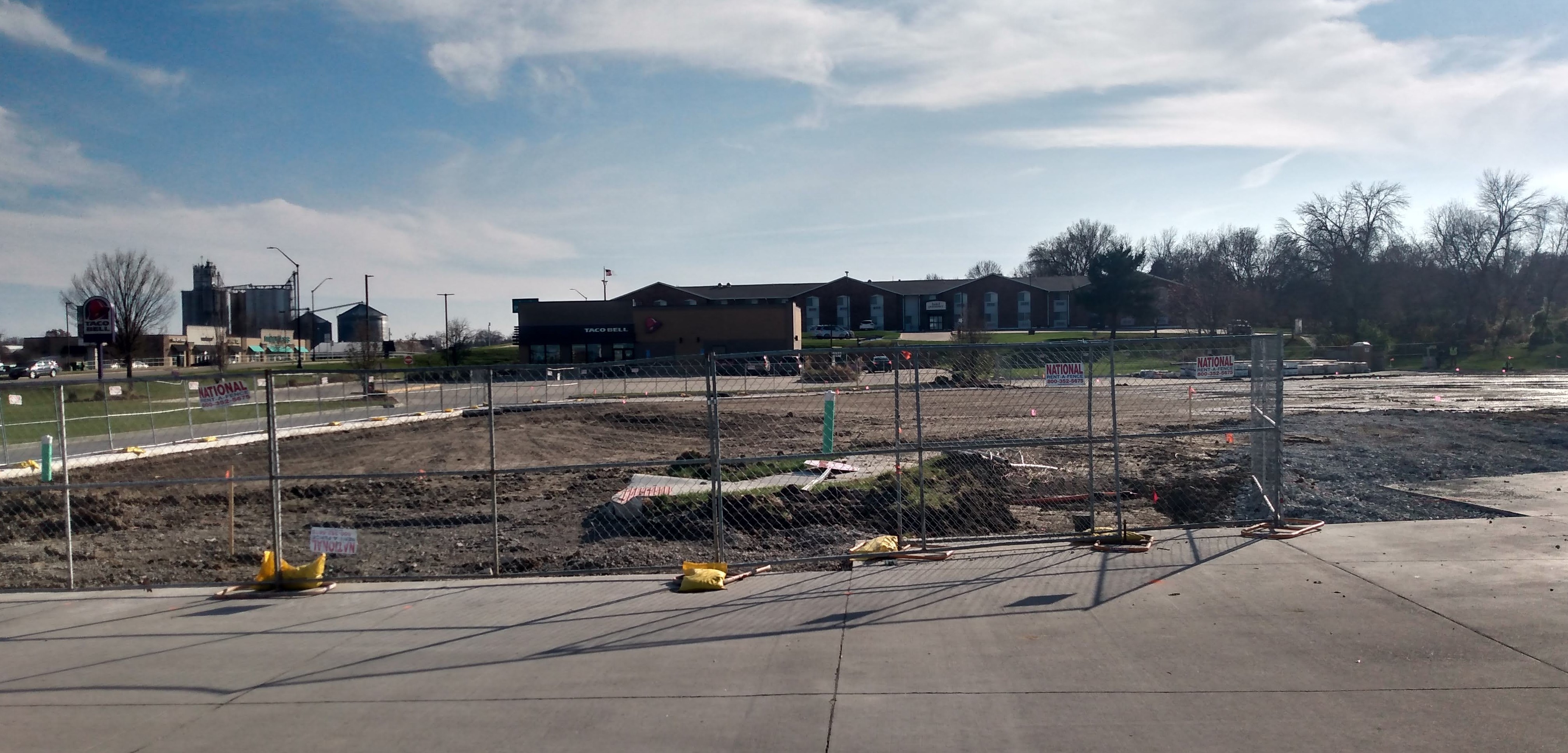 Here are some additional exterior and interior changes to share:
The drive-up window and ATM will be relocated to the building's south side as compared to its previous location on the east side of the building. Pictured below is a rendering of the south side of the building.
We are adding a large community room capable of holding approximately 100 people. It will be fully equipped with projectors and speaker system.
Our front lobby will continue to be an open, welcoming area with two teller windows, front welcome desk, a new account station, and a private meeting room.
We will have a mixture of work stations and offices with extra spaces to add more employees as we grow.
We are excited to share more construction updates with you along this journey!

9/1/2022:
Many have been asking and wondering if and when we will rebuild the Indianola main branch?
Absolutely! We are staying in Indianola and building for a bigger and brighter future.
While the fire primarily damaged the front teller and drive-up window area, the smoke and soot extended to the entire building – not to mention the smell. As a building that was pieced together from different strip-mall offices over the years, the layout had a lazy "Z" format which created many inefficient areas to utilize. After removing damaged material we were left with building's frame and concrete flooring and realized there was little to work with if we were to rebuild it back to what it was. After discussion amongst TruBank management and TruBank's Board of Directors, it was decided this was a good opportunity to start from scratch with a vision for a branch that would accommodate the growing size of the bank.
With approval to start fresh, we set to work on floor plan designs, exterior façade, and a reconfiguration of the drive-up window & ATM traffic flow. This was quite a task as we needed to think about how the bank will grow, how to accommodate more employees, what banking may be in the future, and how to stay connected with the community.
In February 2022, demolition crews made quick work to completely tear down the entire building leaving a bare spot of ground to start over. Construction should begin shortly in early Fall 2022. We have partnered with Kirk Gross Company as the general contractor while subcontracting with many local businesses to complete the new main branch building. At this time, it is too soon to give an accurate estimate of a final completion date as several things can delay the project including Iowa's unpredictable weather. However, we will let you know as soon as possible and will have a celebration for the re-opening!
We are happy to share an image of the new bank exterior if you have not already seen it inside some of our branch lobbies. Continue to visit our website for progress updates and photos of the rebuilding process. We appreciate everyone's patience and support!