View all posts
Romance Scams
10/11/2022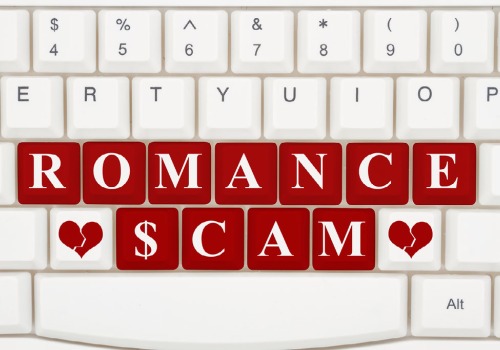 Since 2004, October has been declared to be Cybersecurity Awareness Month. The goal is to help individuals protect themselves from online threats to technology and keep confidential information safe. With people using technology more and more, the number of cybercrimes continues to rise. One such cybercrime to be vigilant of are romance scams.
According to the Federal Trade Commission, online romance scams have nearly tripled in the past years with almost $304 million being lost to these fake romances. In the past five years, people have reported losing a staggering $1.3 billion to romance scams, more than any other fraud category. The median individual reported losses in 2021 of $2,400.
What are Romance Scams: Romance scammers are masters of disguise. It is the creation of a fake online profile with attractive photos swiped from the web. Sometimes the criminals even assume the identities of real people. They pretend to have common interests with you but will have built-in excuses for not meeting in person. Many claim to be serving overseas in the military or working on an offshore oil rig.
Romance scams tend to move the relationship quickly. It moves swiftly from an initial conversation to regular chats and soon it may turn into a perceived type of relationship. Once that relationship perception is established, the cybercriminal will make up a story and ask for money and then disappear.
How to protect yourself: How can you spot scammers if you're looking for love online? Below are a few tips to help avoid romance scammers and protect yourself:
Watch for red flags of being far away, the relationship moves fast, and they ask for money & require it in a specific method;
Don't reveal too much personal information or send compromising pictures;
Approach relationships slowly;
Set up a phone or video chat early and if they won't do it then it may likely be a scam;
Never give or accept money, gift cards, or other payments methods.
Humans continue to present the weakest link in the battle to keep cybercriminals at bay. Unfortunately, cybercriminals are all too eager to use our emotions, such as love, to manipulate us into providing information that will harm us. You can protect yourself this Cybersecurity month by learning more about how cybercriminals try to get information and watching for common telltale signs. If you believe you have fallen for a romance scam, contact your bank as soon as possible and report the incident to the Federal Trade Commission (reportfraud.ftc.gov).