View all posts
Cybersecurity - Your Identity Has Been Stolen! Now What?
10/17/2022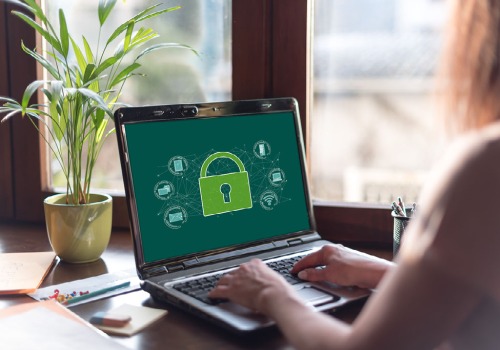 There are different ways hackers can get your information. You've taken all the required IT security webinars and trainings. You know the signs of identity theft. But what do you do when you learn that someone has used your information and you are a victim of identity theft?
Immediate Steps:
Call the business where you know the fraud occurred to close or freeze your accounts so the identity thief can't add new charges.
Contact one of the three major U.S. credit reporting companies (Equifax, Experian, TransUnion) to report yourself as a victim of identity theft and to place an initial fraud alert (good for 90 days & can be renewed) on your file. If need be, you can place a credit freeze.
Order a credit report (free copy once per year from the three major U.S. credit reporting companies) and review your credit report for any unfamiliar transactions or accounts.
File a complaint about the theft with the FTC (ftccomplaintassistant.gov or 877-438-4338). Give as much information as possible and save your completed complaint as it will become an Identity Theft Affidavit and will help you create an Identity Theft Report.
File a policy report by going to your local police station. You'll need to bring along a copy of your Identity Theft Affidavit, any other proof of identity theft, proof of your address, and government-issued photo I.D. (driver's license, passport, military I.D.).
Other Action Steps: After completing these immediate steps, it is important to continue to log and track any additional information and conversations with organizations about the fraud. You may have to provide businesses or other entities copies of the information so make sure you keep the original document and send copies. Keep all correspondence and completed forms.
You can also start closing any fraudulent accounts by contacting the business. You'll need to send them a copy of your Identity Theft Report and anything the business requires. At the same time, be sure to ask them to send you a letter that they acknowledge the fraudulent account, and you are not liable for any charges, and it will be removed from your credit report. You can also ask for copies of any documents the identity thief used to open a new account or make a purchase.
When you get these acknowledgement letters, you can use them to send to the three major U.S. credit reporting companies requesting all fraudulent information be blocked or removed.
Extended Fraud Alert: An extended fraud alert lasts for seven years. Unlike the initial fraud alert, which says creditors should contact you before extending credit in your name, an extended fraud alert requires they do so using the contact information you provided when you placed the extended alert. You also become entitled to two free copies of your credit report per year.
Credit Freeze: You may want to implement a security freeze or credit freeze. This restricts access to your credit report unless to temporarily lift or permanently remove the freeze. A credit freeze minimizes the chances a hacker can open a new account in your name. The downside of using a credit freeze is that it may cause delays when you request credit reports and you may be charged a small fee to place, lift, or remove a freeze but that varies by each U.S. state.
No one ever wants to fall victim to identity theft, but it does happen. You now know what to do when it does happen. TruBank will assist as best as possible to help remove fraudulent charges and can close any accounts or issue a new debit card as needed. Continue to stay vigilant out there!