View all posts
Fraud Dispute Services
05/03/2023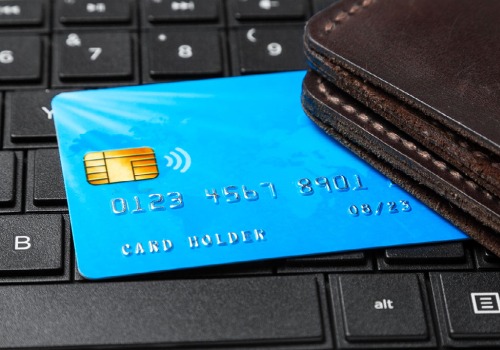 Scammers continue to find ways to obtain your financial information – bank account number, debit card number, or social security number to name a few. You may not realize someone has your information until you see a charge that is unfamiliar. What do you do?
Fraud Dispute Process
If you believe there is fraud on your TruBank debit card, you should call your local branch as soon as possible! TruBank utilizes Shazam Dispute Services to help investigate and resolve potential fraudulent debit card activity. The first step after reporting potential debit card fraud is for TruBank to cancel your current debit card and create a new debit card.
Next, TruBank will open a formal fraud dispute case for you. As the case begins, TruBank may issue you "provisional credit(s)." This gives you back the fraudulent transactional amount(s) as the case is examined but may take a few days to show up. In order to receive the provisional credit, you must sign and return the formal fraud dispute case documents within 10 business days of notification of fraud. Therefore, it is extremely important to act quickly! Case documents sent from either Shazam Dispute Services or TruBank are sent to your preferred method of contact - mail, email (double check your Spam folder), or you can have a printed copy available for pick up at your nearest TruBank branch.
Fraud dispute cases are meant for just that – potential fraud. Dissatisfaction with a purchase or service does not represent a legitimate fraudulent claim to open a fraud case. Instead, call your local TruBank branch to discuss the situation and what next steps may be available.
As the formal fraud case progresses, you may receive additional documents such as pre-arbitration documents. These ask more specific questions about your transaction(s). It is important to review the transaction(s) to ensure you haven't forgot about things such as annual subscriptions, expiration of free trial offers that automatically charge after the trial period, or transactions that may have been approved by other family members such as your kids.
The formal fraud dispute case may take up to 90 days to complete as Shazam Dispute Services will review your past transactions, investigate the merchant/vendor, and type of good/service purchased. You will be sent notification from Shazam Dispute Services once your formal fraud case has been completed. Either TruBank or Shazam Dispute Services will send you a summary of actions taken during the case and list all provisional credit(s) issued or charges taken back. The reason for the provisional credit(s) to be taken back vary as each fraud case may be different.
Fraud Tools Available
Understand that TruBank has tools to help prevent and monitor for potential debit card fraud. Upon receiving your TruBank debit card, you are automatically enrolled with Shazam Falcon, a program that helps monitor and assist you with potential fraud transactions identified on your debit card. Shazam Falcon will send you text messages or call you inquiring about recent suspicious purchase(s). You can review and respond back whether you made said purchase(s). A temporary block may be placed on your debit card until you confirm the charge(s) to help prevent further fraudulent activity. Or if the activity is fraud, your debit card can be shut off.
TruBank recommends all debit card users download the Brella App available in the App Store for iPhones or in Google Play for Android devices. This allows you to set up notification of purchases trying to be made with your debit card. Will you be traveling soon? You can enter when and where you will be traveling on the Brella App. This way Shazam Falcon isn't flagging debit card purchases from unusual areas and will help identify legitimate transactions quickly.